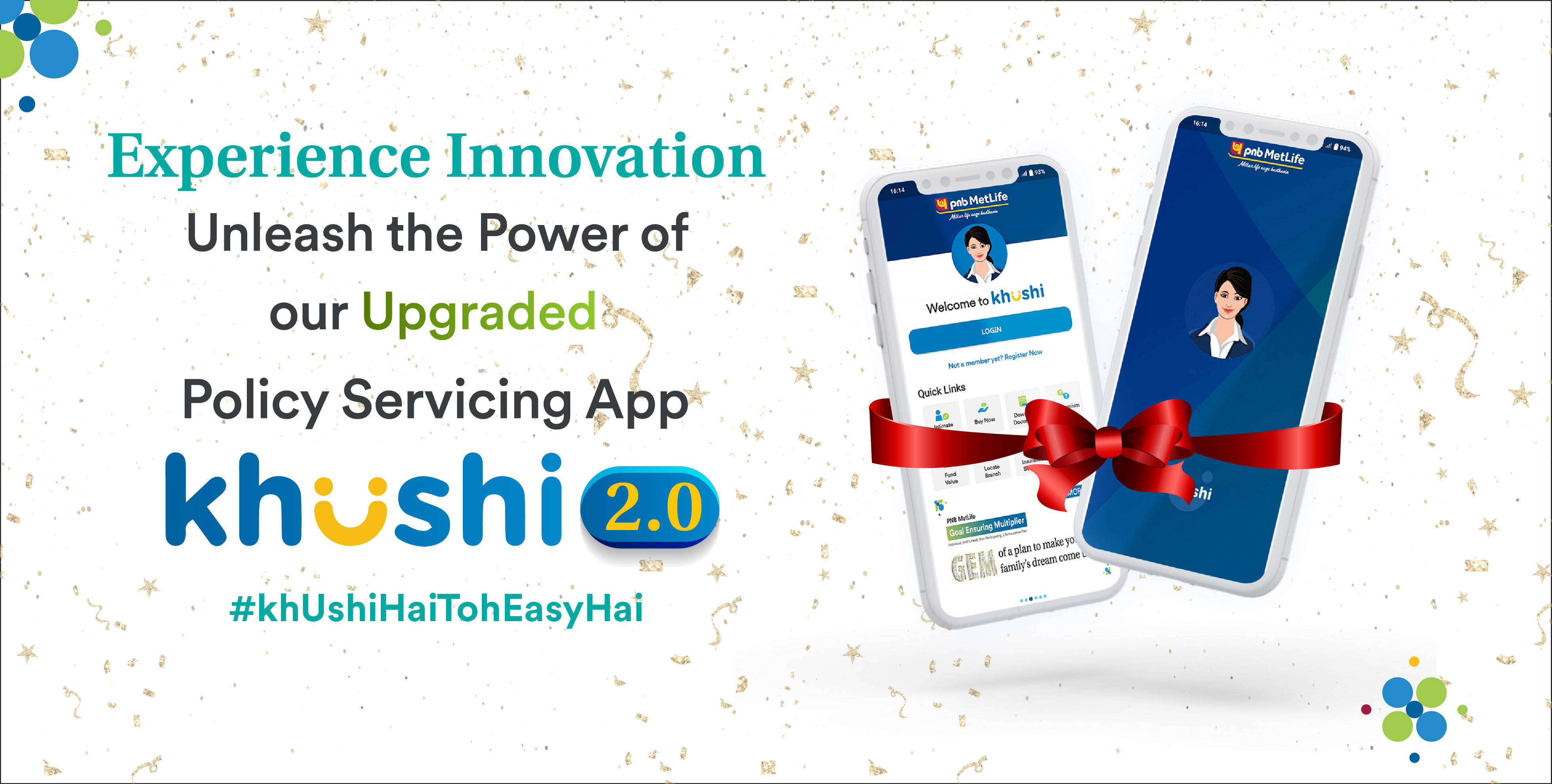 Watch How khUshi Can Simplify Your Life
khUshi, our interactive customer-centric smart insurance app, is here to help you access and understand your insurance policies in detail, answer all your policy-linked queries, and so much more! You can download the insurance management app and make most of its features which include downloading all your important policy-related documents and also your PNB MetLife renewal premium receipt.
Our PNB MetLife khUshi app brings all of your insurance needs and solutions on a single app and keeps you connected with your policy at all times!
All it takes is one click, and you're set to know more about:
Experiencing smart customer care –
khUshi's smart AI capabilities enable her to resolve your queries by promptly gathering appropriate policy-based information for you.
Easy access to your policy information –
khUshi's user-friendly interface and layout lets you keep track of your policy information, such as the fund value of your investments, the nominee details, update your information and more!
Getting organised with reminders –
Set up a fresh reminder for your next premium payment or policy renewal, and delete your old reminders swiftly and easily on this smart and multifunctional life insurance app.
Downloading policy-related documents –
Be it your e-statements, account statement or receipts of paid premiums, you can download them all as and when you need to from this online insurance application with khUshi's assistance and a simple click!