PNB MetLife launches a tribute video on Teachers' Day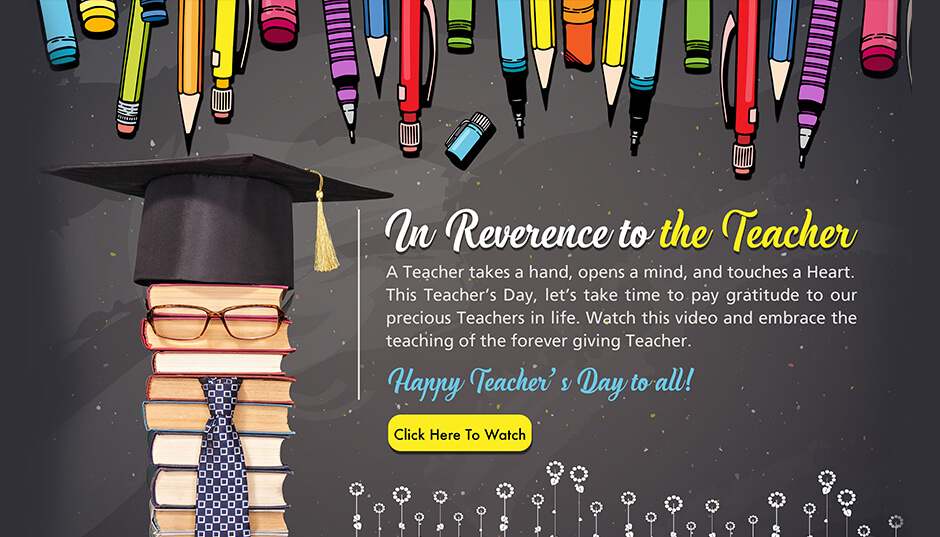 Mumbai, 5th September'2017: PNB MetLife, one of the leading life insurance companies in India, launched a tribute video on the occasion of Teachers' Day across its social media platforms. The video is based on an insight that while child's learning begins at home, it is both the teachers and parents who help shape their future. While the emphatic video highlights how teachers help shape their student's future by strengthening their foundation, it gives a powerful message to the parent on protecting their child's future by ensuring that their education continues. 
Conceptualized and executed by Social Kinnect, PNB MetLife's Digital Agency, the video poses thought-provoking questions to real life teachers from a reputed school in Mumbai. They speak about their inspiration to become a teacher and several experiences that they encounter each day. The key take away from this evocative video is the importance of why one should 'never stop learning' and ends with a question on 'one golden piece of advice' they would give to all their students. 
With the launch of this emotional  film, PNB MetLife seeks to convey the message of helping a child accomplish his/her dreams, re-iterating the importance of life insurance to parents to ensure a delightful future for their child and secure their child's dreams with the right insurance product. 
You can watch the Teacher's Day video here
https://www.youtube.com/watch?v=ISYsuA3b7ws
The film is currently being promoted across PNB MetLife's social media assets.
Film & Campaign Title:  Their tireless efforts made us what we are. Happy Teachers' Day!
Production House: Kinnect Productions
Producer: Shiibu Tholat and Darshan Gokani
Director: Ankit Dahake
Digital Agency: Social Kinnect
Follow us on Twitter @PNBMetLife1; Facebook and LinkedIn