#HappyHeart digital campaign by PNB MetLife encourages Indians to stay healthy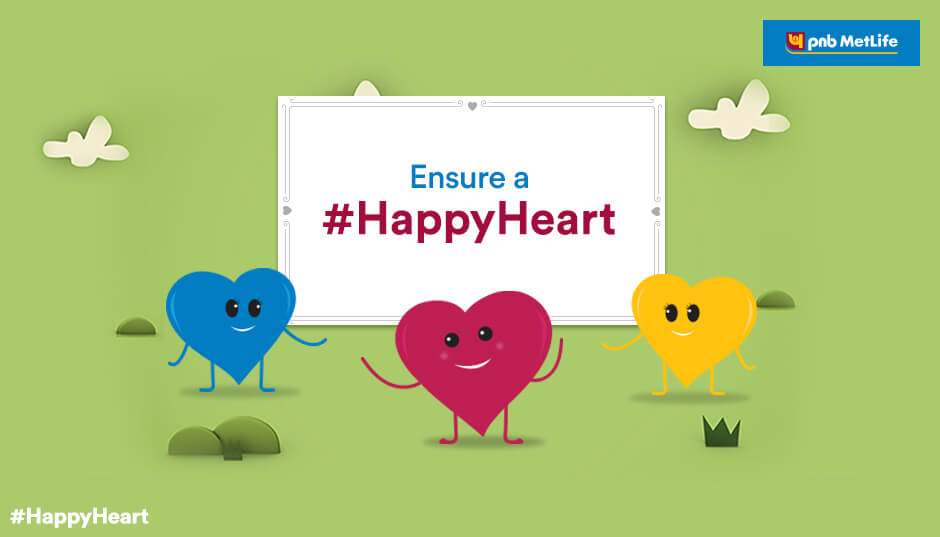 Mumbai, 26th September 2017: PNB MetLife, a leading life insurance company in India, today launched a digital awareness campaign ahead of the 'World Heart Day' in wake of alarming current status of heart disease in India.  Latest statistics suggest that in India, there are roughly 30 million heart patients and two lakh surgeries are being performed every year. The digital campaign themed '#HappyHeart' rolls out a video with a 'Happy Heart Song' highlighting simple ways as means of prevention to keep one's heart healthy.
With projections suggesting that by the year 2020, the burden of cardiovascular diseases will surpass that of any other country in the world becoming an epidemic in India; PNB MetLife's digital campaign aims to create awareness about the risks associated with unhealthy lifestyle and basic habits one should practice to keep their heart healthy. The backdrop of the campaign is the need to bust stress that has a direct correlation with one's heart but is ignored otherwise. To address the serious subject of cardio vascular ailments, the brand has taken a light-hearted tone in the video keeping in-line with its previous campaigns. 
Speaking on the launch of the #HappyHeart digital campaign, Sameer Bansal ,CDO Bancassurance & Interim CMO - PNB MetLife India said, "We have observed that people usually amend their lifestyles once a critical illness such as heart ailments are diagnosed. Through this campaign we would like to endorse the need for us being proactive towards our own health. With this light-hearted video we want to educate people on how basic habits can keep these ailments at bay. This World Heart Day, we intend to create awareness and encourage our customers to pledge in adopting a healthy lifestyle to not just protect your heart but the ones close to it too". 
The #HappyHeart campaign is designed to communicate a simple belief that we can take small steps towards changing our lifestyle, which can give bigger returns in the long run while strengthening heart and help build a healthier lifestyle. The underlying message that the campaign intends to convey is the importance of ensuring a #HappyHeart for you and your family with the right protection plan. PNB MetLife's 'MetLife Mera` Term Plan', coupled with critical and serious illness riders that also offer coverage against grave ailments such as heart attack and cancer, is one such protection plan that is significant to be part of one's insurance portfolio. 
Conceptualized and executed by Social Kinnect, PNB MetLife's Digital Agency, the video plays the heart anthem encapsulating how simple moments and happy things like stretching, owning a pet, or just  playing some music can help one get rid of stress, which, in the long run can ensure a healthy heart!
You can watch the Happy Heart video here – https://www.youtube.com/watch?v=TBhs2oHLz34 
The film is currently being promoted across PNB MetLife's social media assets.  
Film & Campaign Title:  #HappyHeart
Agency: Social Kinnect
Production House: Kinnect Productions
Executive Producer: Shiibu Tholat
Line Production & CGI: Katalyst Creates
VFX Director: Joison Sabu
Music director: Vaibhav Panch
Singer: Megha Bhardwaj
Sound Studio: Purple Haze
Sound Engineering: Gaurav Gupta
About PNB MetLife India Insurance Company Limited
PNB MetLife India Insurance Company Limited (PNB MetLife) has as its shareholders MetLife International Holdings LLC. (MIHL), Punjab National Bank Limited (PNB), Jammu & Kashmir Bank Limited (JKB), M. Pallonji and Company Private Limited and other private investors, with MIHL and PNB being the majority shareholders.
For more information, follow us on twitter @PNBMetLife1, www.facebook.com/PNBMetLife or visit www.pnbmetlife.com